On Tuesday, September 26, at 17:00, we will be hosting Ms. Vasso Tsouni, Marketing & Communications Manager, ManpowerGroup Greece, who will present the findings of the firm's report on The New Human Age: Workforce Trends Shaping the Future of Work and will discuss the employer hiring plans in the Greek market. The event will be coordinated by Dr. Damianos Giannakis, Director of the MS in Sales Management and Associate Professor in Marketing at Hellenic American University.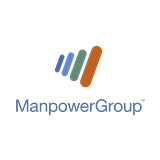 Amidst the growing digitization of work and the workforce, ManpowerGroup's latest report reveals that although technology may be the great enabler, people remain the catalyst for the future.
Topics to be discussed include:
4 key forces impacting the future of work
Which industries will recruit in the 4th quarter of 2023
Which personal skills will help you prepare for the present and the future
The event will be held on Tuesday, September 26, at 17:00, at Hellenic American College (Roof Garden, 8th floor), 22 Massalias Street, Athens.
To reserve your place, visit the reservations' link.
Language of instruction: Greek

Admission is free of charge.
Brief presenters' bio
Vasso Tsouni holds a B.Sc. in Communication and Mass Media from the University of Athens and an M.Sc. in Marketing from the University of Economics and Business. For the past 7 years, she has been working as a communications and marketing manager at ManpowerGroup Greece, a human resources agency with expertise in Digital Marketing & Employer Branding. Previously, she worked in integrated communication agencies such as Politics PR- Ashley, Beyond, and Value Com.
Damianos Giannakis holds a terminal academic degree Ph.D. in Marketing from the University of Strathclyde, Glasgow, Scotland, UK. He has extensive business and academic experience for 36 years in marketing and sales managerial positions in various Greek and international organizations. He currently serves as an Associate Professor, full-time faculty member at Hellenic American University. Moreover, Dr. Giannakis being a business consultant in the fields of sales and marketing management has participated in numerous training courses and projects for business executives during his business and academic career.
Image: Photo by Artem Podrez