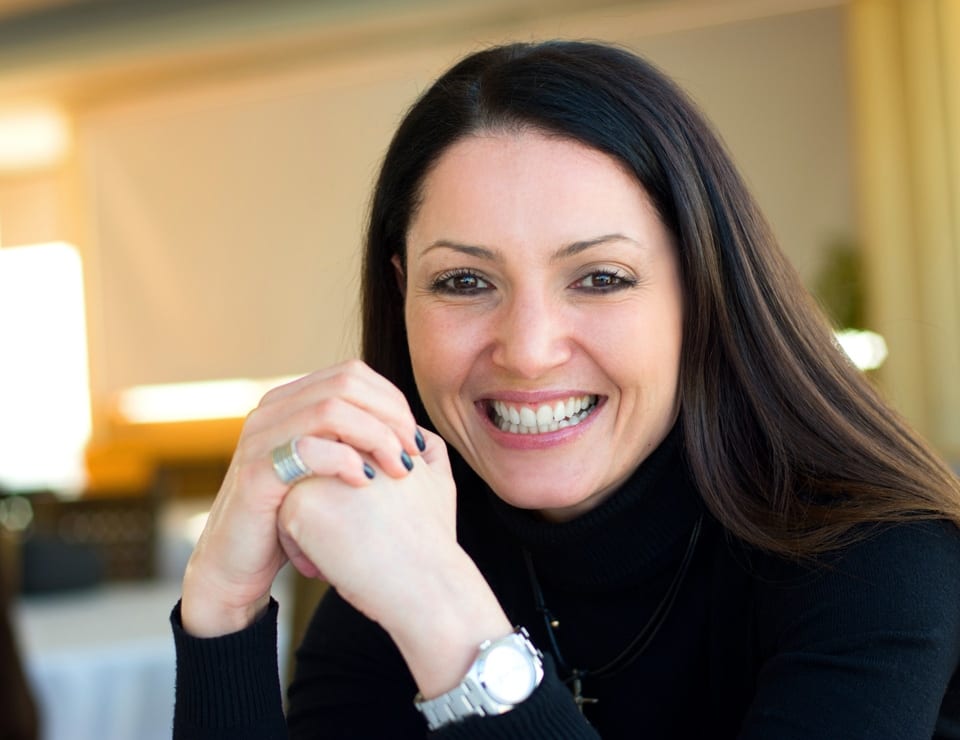 "The flexibility we have in our Business programs means we're very responsive to changes in the business environment and can easily incorporate emerging trends and topics into the curriculum."
Like many of her colleagues here, Dr. Lia Siachou, Associate Professor in Hellenic American University's Business programs (BSBA and MBA) draws on her research in her teaching. In Lia's case, this covers areas such as organizational leadership, business model innovation and knowledge transfer and acquisition, work which has earned her a prestigious Emerald Award for outstanding contribution to scholarly research. (She received the award for a paper on the role of employee ignorance in knowledge sharing, which was published in the Journal of Knowledge Management.)
The syllabus for the Organizational Behavior class she teaches, for example, incorporates recent advances in the field, such as the role of crucible experiences in leadership. But it also reflects her own research interests in empowering leadership and organizational ambidexterity, which she has developed in a paper she co-authored with Dr. Panagiotis Gkorezis of the Aristotle University of Thessaloniki; the paper is scheduled for publication soon in the journal Evidence-Based HRM. 
This constant "conversation" between research and course material helps ensure that the Business curriculum is in touch with current and emerging trends. "The Business programs," she notes, "are very responsive to changes in the business environment. Thanks to our flexibility, we can incorporate emerging trends and topics easily into the curriculum. "
Lia, who earned her Ph.D. in Knowledge Management from Athens University of Economics and Business (AUEB) after completing an M.Sc. in Industrial Relations from the London School of Economics, also serves as Director of the University's General Education program. One of the first changes she spearheaded was the addition of a core required course in Ideation, which students can choose in place of the Sustainability course. 
The Ideation course, which Lia designed herself, was a response to increasing interest among the University's students in starting their own business; a reflection of a trend that has been seen in Greece and the broader EU labor market. The course, which is co-taught by faculty from the Business, English and Music programs, is also much in keeping with the University's mission-driven commitment to interdisciplinary education. 
But Lia sees an even broader audience for the course beyond those who are contemplating a start-up of their own. "Surprisingly a lot of the students in the Ideation course on entrepreneurship are English and Psychology majors. Although they're not necessarily interested in launching a start-up, the course is a chance for them to acquire a broader portfolio of skills—and boost their creativity. One of the things we try to do foster a habit of open-mindedness among our students as they discover sources of inspiration."
With its interdisciplinary focus and use of participatory, project-based learning, the Ideation course is a good example of the American dimension of the College's academic programs. The personal contact students have with Lia—either as their instructor of faculty mentor—is another. As Lia says, "one of our strengths as a small university is that students don't get lost in the crowd."