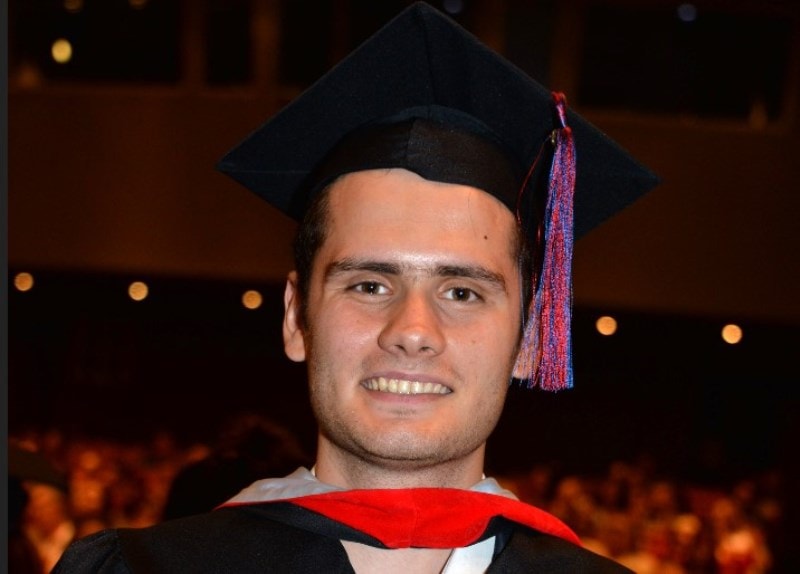 BSBA alum Matthew Nikas joins the staff of the British House of Commons
The career paths of Hellenic American University alumni sometimes lead to the most unexpected destinations. And the path Matthew Nikas (BSBA '16) followed is one of them. The Hellenic American University alumnus was recently hired as Service Delivery Coordinator at the British House of Commons.
After graduating from the University in 2016, Matthew moved to London, where he found an interim job to provide for himself while looking for a more permanent position. He spent two years searching and going to job interviews, without success at first. But he refused to let himself get discouraged, partly because, as he says, he was meeting people who had studied at universities such as Cambridge and were facing similar difficulties. This winter, he was called in for an interview at the House of Commons, and events this time took a different turn.
Matthew credits his success at the interview in part to the communication skills and fluency in English that he developed while a student at the University. "I had to give a presentation in front of the hiring board on the day of the interview. But I wasn't nervous at all, because I had learned to give presentations during my studies and felt confident in the language—and for that I thank HAU from the bottom of my heart."
In his new position, Matthew finds himself drawing on the management skills he acquired during his Business Administration studies. He is responsible for ensuring that facilities services in the House are provided as requested and on time, and his duties bring him into contact with a wide range of people, including Members of Parliament, House of Commons staff and representatives of external organizations. As part of his job responsibilities, he also coordinates a mobile team to allocate staff resources in response to unplanned tasks.
Matthew says he is happy to be working in a rewarding job in a "wonderful environment in one of the most thriving democracies in the world." Perhaps the greatest source of satisfaction, he says, is the opportunity to work with "outstanding people".