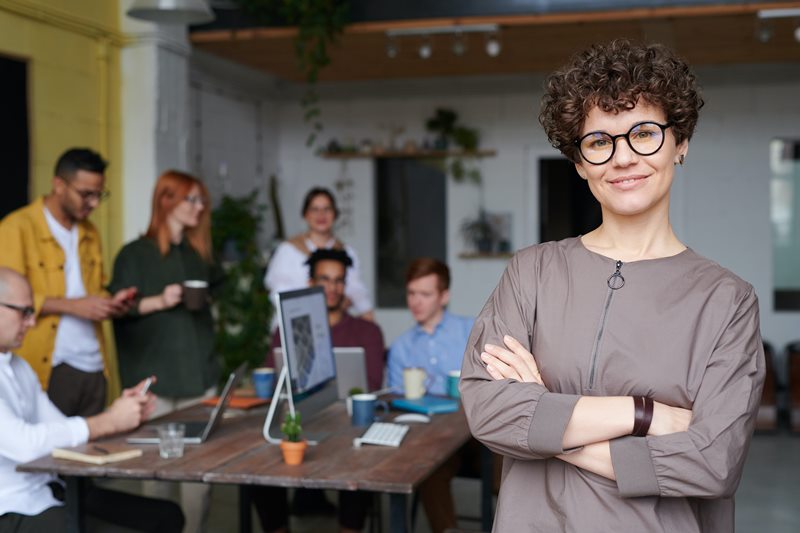 Our B-Cube initiative is offering a free workshop on "How to Lead: Skills and competences of leading in different cultures."
The workshop will be co-led by Pete Tsolis, Director of Business Programs at Hellenic American University and George Stroumboulis, CEO of IDEOLI Group.  
The speakers will talk about how technology and the post-covid new normal have changed the global perspective in the business world environment. They will also devote time to exploring how to lead teams of diverse backgrounds.  
The event is organized with the support of IDEOLI Group, a custom-interiors firm that specializes in the production of lighting fixtures, furnishing elements and showcase products. It will be held on Thursday, March 2, 2023, at 19:00, in the 6th floor conference room, at Hellenic American College, 22 Massalias Street, Athens. 
HOW-TO events are led by market experts and faculty members with diverse backgrounds. They're geared to young innovators and aspiring business individuals who wish to broaden and strengthen their skills and professional profile to succeed in a demanding, competitive work environment. 
B-Cube is an initiative developed by Hellenic American University that offers physical, networking, and mentoring resources for innovation and entrepreneurship. 
Who could attend:  
Small business owners, leaders of all backgrounds, investors, individuals interested in the global perspective, and business students.
 
Language of instruction: English 

Register through the official event's page.

Admission is free of charge.
Short Speakers' Bio: 
Pete Tsolis holds an Executive MBA from the University of Nevada Las Vegas and is a PhD candidate at Pepperdine University in Global Leadership and Change. He has managed and consulted hospitality programs around the world for over 15 years. During the last 2 years he has taught business at Hellenic American University, where he was recently appointed Director of Business Programs. He previously taught at the University of Saint Katherine in San Marcos, California and has been a guest speaker at engagements in Greece and the USA.  
George Stroumboulis is a Canadian-born entrepreneur who has launched ventures in various multiple industries and international markets. Over the years, he has built an extensive portfolio of business know-how through senior-level positions at progressive companies and government organizations, both in Greece and abroad. George's ability to drive real change has landed him in several media outlets, including the front page of the Wall Street Journal.
Image: Workshop on "How to Lead: Skills and competences of leading in different cultures"